So, you're getting ready for your next big trip to take care of some business. Maybe you're just there going there for a meeting, or perhaps you want to spend a couple of days at a conference. In any case, you're probably wanting to make things as easy as possible for yourself, and hopefully avoid incurring any nasty extra baggage fees from your airline along the way.
And even if fees aren't a factor, that's not the point; it's always nice just to know that you're packing light, taking only the things you know you're going to need and leaving the rest at home. So, without further a due, today we're going to share some tips to help you pack minimally on your next business trip.
Pack Efficiently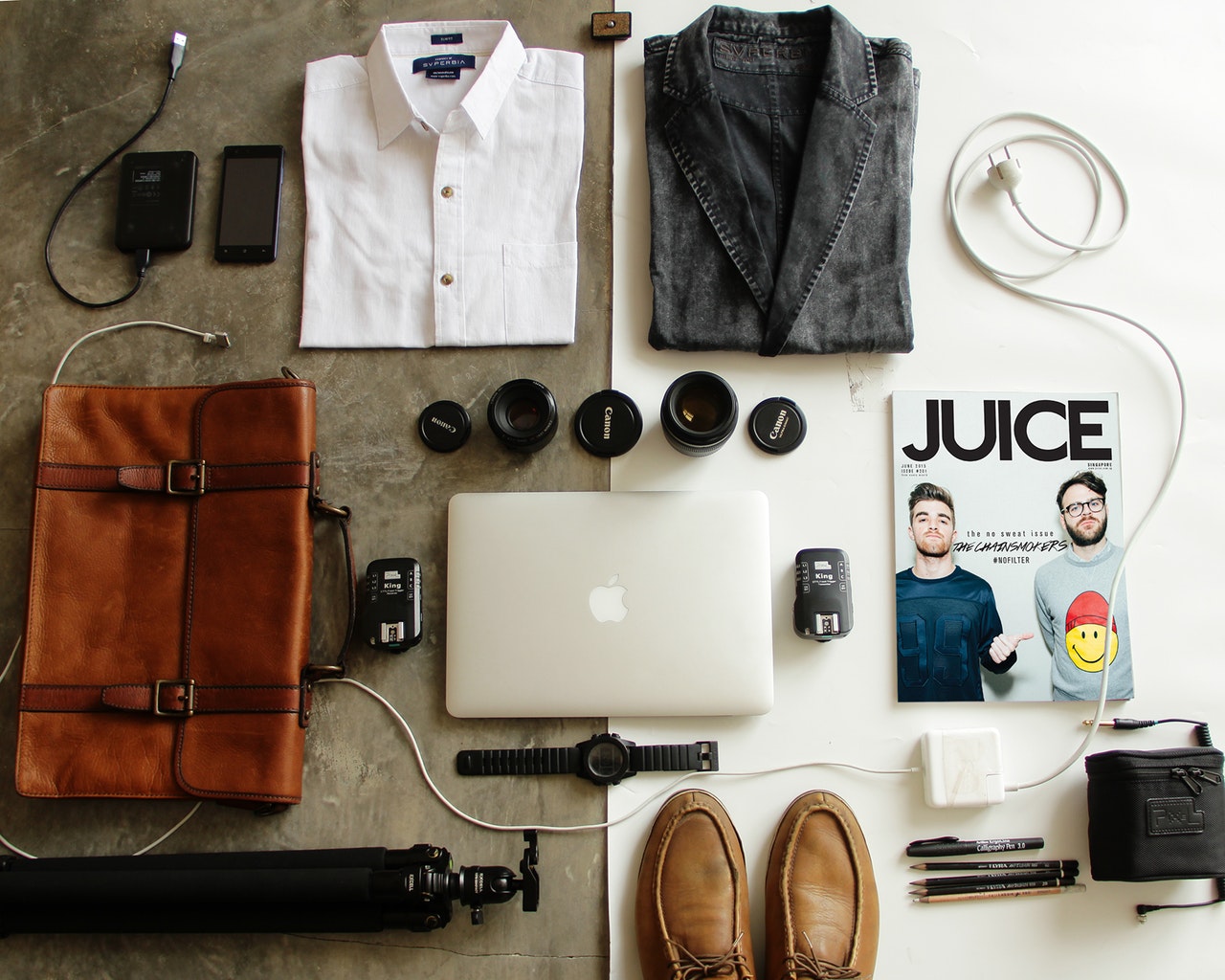 So, this is the most obvious point, but one that needs to be reiterated anyway. Whether you're going to be taking a duffel bag, a suitcase, or a hanger bag, consider how much space you have.
You'll probably also have a carry on, and you may even be able to bring on a "personal item" free of charge as well (such as a laptop bag or small briefcase – check with your airline for specifics).
In any case, you should immediately start getting rid of the superfluous; that means taking your phone and tablet, while leaving behind your laptop, cords, your kindle, your paper notebooks, and your paperbacks.
For the vast majority of things, a phone and tablet will provide more than enough functionality to keep you ticking over for two days. If not, take a laptop, but try to keep the number of tech items you're taking to a minimum; there's no reason to take every portable device you own "just in case".
Be Simply Elegant
Basically, what this means is that you should pack your clothes according to keeping things simply functional. If the weather's going to be warm, that means you can pack thinner clothes which is all the better.
So, start thinking about outfits that you can wear which won't take up much space but will work when worn together; often, a shirt rolled up to the sleeves and worn over a white tee, along with some well-fitting chinos and snazzy shoes will allow you to look smart and together without needing to share the fact that you're skimping on clothes!
In fact, a suit jacket is especially light but can also work with a variety of tops depending on how you use it. Just make sure to leave your hoodies and coats at home.
Buy Disposable
Unless you're particularly attached to the ones you own, feel free to buy cheap disposable items when you arrive at your destination. This means investing a small amount in a toothbrush, razors, deodorants, and anything else you need to keep yourself looking sharp. The upside is that it will save valuable space in your luggage, and – if you do the math – may even save you money by avoiding excess luggage fees.
So there you have it – our favourite ways to keep things minimal when you're on the road. Obviously, this is an art in and of itself, so feel free to get creative! For more great articles on biz travel, remember to keep checking back.